Unlike cold agglutinin syndrome (CAS), CAD is not secondary to cancer or an acute infection1-4
COLD AGGLUTININ DISEASE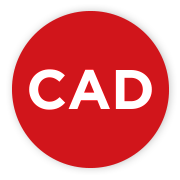 CAD is also known as primary CAD
A clonal B‐cell lymphoproliferative disorder without an underlying condition
Classical complement‐dependent hemolysis
---
COLD AGGLUTININ Syndrome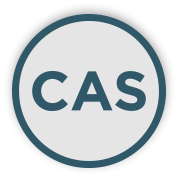 CAS is also known as secondary CAD
A transient condition secondary to bacterial or viral infections (ie, Mycoplasma pneumoniae or Epstein‐Barr virus), overt malignancies, and autoimmune disorders
---
To diagnose CAD, the following main criteria must be met1,5:
Anemia Detected

Hemolysis: Confirmed

Polyspecific DAT: Positive

Clinical Assessment*

Monospecific DAT: Positive for C3d

Cold Agglutinin Titer†: ≥1:64

Further Clinical
‡
±
Serological
§
Assessment


No infection or
overt malignancy


Cold Agglutinin Disease
Infection or overt
malignancy present


Cold Agglutinin Syndrome
Patients with AIHA and a DAT positive for C3 IgG should be screened for a cold antibody using a direct agglutination test at room temperature (1C) and should be further investigated with an antibody titer in a laboratory performed on a regular basis (2C). Ethylenediaminetetra-acetic acid-anticoagulated samples should be warmed to 37°C in a water bath for 1 hour prior to removal of the plasma for testing (1C).5
*Alternative causes for hemolytic anemia and a positive DAT may include: HTR, HDN, DIIHA, post-transplantation (blood types A, B, AB, and O mismatch or PLS), post-IVIg, unrelated cause of hemolytic anemia with an incidental positive DAT.5
†Cold Agglutinin Titer detects antibodies that agglutinate red blood cells in cold temperatures.6
‡The final diagnosis of CAD or mixed AIHA is based on the overall clinical picture, including supportive serological findings.5
§For example, thermal amplitude.5
---
Recognizing hemolytic biomarkers in patients with CAD
Certain biomarkers indicate active hemolysis in CAD and potential risk for hemolytic crisis7
---
Hear from Sharon
,
a patient living with CAD whose road to diagnosis was unclear and confusing for her and her family.
Sharon: It doesn't snow here in Memphis, so when it does snow once a year, you go out and play in it, and so that's what I did, went out and played in it with my kids, and I would come in and I'd shake my hands because they hurt really bad and I looked at them and they were blue, and then my feet were just numb. I couldn't feel my feet…
My legs would hurt so much and it was mainly when I was cold.
I started seeking out different types of doctors…
Nobody could help me…until the day that I visited my rheumatologist -- they called me and they said, "You need to come in. We need to talk to you."
"You have cold agglutinin disease," and I said, "What's that?" ‹laughs› and he said, "As a matter of fact, I don't even ‹laughs› know what it is. I had to look it up."
It was really scary because …they were rushing me off and telling me… "You have to go to the cancer clinic, and now you have to see an oncologist, and you have to see a hematologist.
I called my husband from outside and I said, "I think I have cancer. I don't know," and... ‹chokes up›
I went to the oncologist and they did a lot of tests.
At the end I was told that I did have CAD and I did not have cancer, and so let's go from there.
Life changed dramatically from the CAD diagnosis.
I was in the bed a lot, just exhausted.
My husband had to take over everything, and it was another difficult time in our life because he had open heart surgery.
So my son Paul, and Joshua, had to step in, and they ‹laughs› mainly took care of me and my husband.
Paul: It was very stressful. It forced me to assume a role I don't know if I was necessarily ready to assume, however, for the greater good of the family I decided that was what needed to be done.
Sharon: We were so consumed with my husband's heart issues that I really played down the CAD. I felt very alone, and that it wasn't worth even discussing.
Paul: That's a big thing about the illness is you don't necessarily see it, but they feel it. They're experiencing all these things, but it just looks like they're tired or don't want to do stuff. Gaining research knowledge really helped me understand that, "Oh, mom's not just not doing anything. She genuinely doesn't have the energy due to certain hemoglobin levels." You know, like I had an explanation for things and it made it a lot more clear.
Sharon: When I started learning more about CAD, I thought, "Oh, well, this is manageable.
Acceptance is the main thing. That you can no longer do certain things. I have to reevaluate my life and do it this way now.
The best days are the best days, ‹laughs› You're feeling good, and you want to do everything.
You really learn to appreciate your life and you really learn to appreciate your good days.
Paul: Her getting out of the house is pretty indicative of she's having a good day. When she has the energy to joke and play around and like do stuff, we'll do that, you know? Her presence is more.
Sharon: There are online support groups that I've found on social media and I found that that gave me so much information, just from what they went through and their opinions or what to ask doctors.
My mother had kidney cancer for seven years. She was a very strong woman.
She taught us ‹chokes up› that you have no choice but to be strong.
You may have just had a really rotten day with this disease, but tomorrow's always a new day and it will be a better day, and it always is another better day,
So..that's how I roll. ‹laughs›
Paul: She's always been a fighter. She's always been strong and this is nothing that she can't overcome.
Sharon: Always have hope. You have to have hope. And that's what gets you through it.
---